​If you are one of the many students who have received their college acceptance letter, but are not yet ready for it yet and are thinking about postponing enrolment for a year, then do not worry. Studies show that almost 40,000 high school seniors, are not ready enough to start college and therefore opt for a gap year program.

​The concept of Gap year, which is originated in U.K.presents students with many benefits to reap. The wonderful plus point of this year is that it allows not only a student who is graduating but also gives opportunity to other people on break to explore and benefit from a year out. Gap year program need not be really fancy as well asexpensive and despite the few reservations you can try the following gap year programs without investing too much of your college fund.
Powered by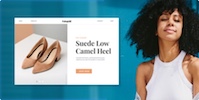 Create your own unique website with customizable templates.